Verloskundige Stadshagen: Drie fasen van de zwangerschap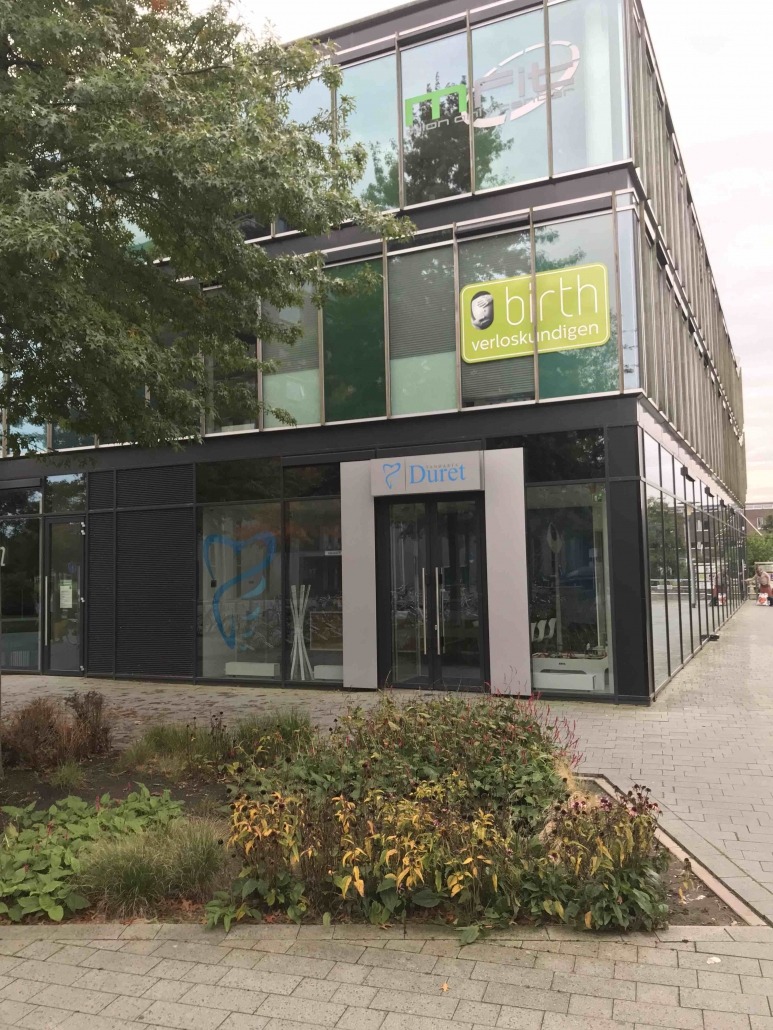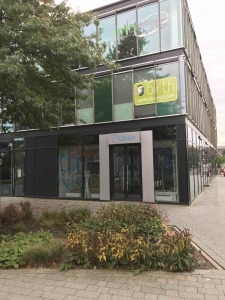 Ben jij in blijde verwachting van jullie (eerste) kindje en woonachtig in Zwolle of omgeving? Dan ben je van harte welkom
bij Birth Verloskundigen Stadshagen Zwolle! Verloskundigenpraktijk Birth is een persoonlijke en kleinschalige praktijk waar jij en
je partner terecht kunnen voor alles rondom een zwangerschap. Zowel voor, tijdens als na de zwangerschap kun je bij ons in de praktijk terecht voor hulp, advies en begeleiding. Bekijk hier het proces tijdens je zwangerschap bij Birth Verloskundige
Een gemiddelde zwangerschap duurt ongeveer negen maanden, waarin veel te gebeuren staat. In drie blogs zullen we deze periode beschrijven. De eerste blog is een samenvatting van de drie fasen van je zwangerschap. De volgende blog beschrijven we de groei en hoe de baby zich in deze periode ontwikkelt en de laatste blog gaat over wat u kunt verwachten van Birth Verloskundigen tijdens deze periode.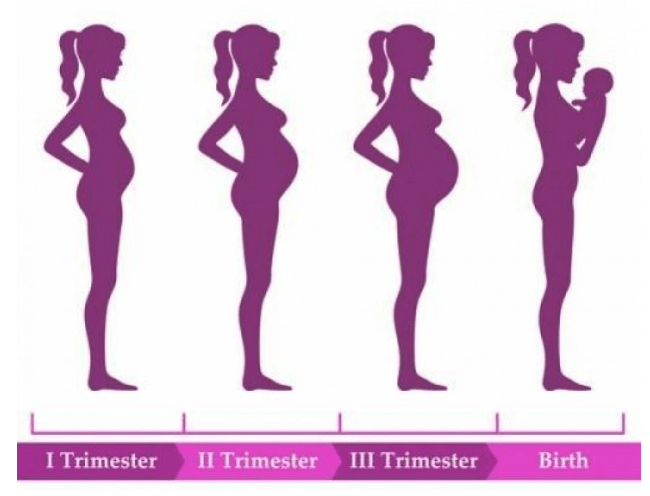 Over het algemeen is je zwangerschap, de periode dat je de baby in je buik draagt, ​​verdeeld in drie verschillende fasen, ook trimesters. De gemiddelde duur van een zwangerschap duurt ongeveer negen maanden echter het duurt bijna nooit precies negen maanden. Bij de een gaat het om een ​​kortere periode, bij de ander iets langer. Dit verschilt van persoon tot persoon. De periode kan ook verschillen per zwangerschap. Toch bestaat een zwangerschap altijd uit dezelfde fasen.
In deze blog biedt Birth Verloskundige in Stadshagen Zwolle u een overzicht van de 3 trimesters van de zwangerschap.
Het eerste trimester

Het eerste trimester begint bij de eerste dag van je laatste menstruatiecyclus.
Tijdens deze periode ontwikkelt een bevruchte eicel zich tot een foetus van ongeveer 7 cm.. De belangrijkste organen en lichaamssystemen zitten dan al op hun plaats waaronder het zenuwstelsel, hart, bloedsomloop, darmen, ogen, huid en longen. We kunnen daarom stellen dat de eerste fase van de zwangerschap een cruciale fase is.
Ook zal uw lichaam tijdens het eerste trimester aan veel veranderingen onderhevig zijn. Deze veranderingen kunnen zelfs in de eerste weken van de zwangerschap symptomen veroorzaken. Een aantal van de mogelijke symptomen zijn hieronder opgesomd:
Je menstruatie stopt
Extreme vermoeidheid
Zachte, gezwollen borsten. Je tepels kunnen ook uitsteken.
Maagklachten met of zonder overgeven (ochtendmisselijkheid)
Verlangen of afkeer van bepaalde voedingsmiddelen
Stemmingswisselingen
Constipatie (problemen met stoelgang)
Moet vaker plassen
Hoofdpijn
Brandend maagzuur
Gewichtstoename of -verlies
Naarmate uw lichaam verandert, moet u mogelijk uw dagelijkse routine aanpassen, zoals eerder naar bed gaan of kleine maaltijden eten. Gelukkig verdwijnen de meeste van deze ongemakken naarmate je zwangerschap vordert en sommige vrouwen voelen misschien helemaal geen ongemak! Als u eerder zwanger bent geweest, kunt u zich deze keer anders voelen. Net zoals elke vrouw anders is, zo is elke zwangerschap.
Zodra u weet dat u zwanger bent, pas dan direct uw levensstijl aan. Zorg er bijvoorbeeld voor dat je het juiste voedsel eet. Dit betreft voedsel dat goed voor je is, maar natuurlijk ook voor de baby die in je buik groeit. Ben je een drinker en rook je regelmatig? Dan moet je hier absoluut mee stoppen. Deze middelen kunnen negatieve gevolgen hebben voor de ontwikkeling van uw kind. Voor meer informatie kunt inzake voeding kunt u de website van het voedingscentrum raadplegen.
Het tweede trimester
In het tweede trimester zal de baby van ongeveer 7 cm groeien tot ongeveer 36,8 cm. Zijn gewicht stijgt ook, van 32,5 gram tot 940 gram. De ontwikkeling van de baby zal in deze periode ook versnellen. De baby traint de spieren, oefent ademhaling, zuigen en slikken. Tijdens de tweede fase werken de zintuigen ook, vanaf de baarmoeder is het mogelijk om je stem te horen en later zelfs te herkennen. De baby kan het licht door je buik waarnemen. Hoe verder de baby zich ontwikkelt, hoe meer de zintuigen zullen werken. Tijdens de tweede fase wordt het gezicht menselijker en krijgt de baby steeds meer menselijke trekjes. De baby kan de hik krijgen, kan geeuwen en ook duimen. De baby uiterlijke kenmerken van de baby zijn dan bijna gereed, alleen aan de binnenkant zal het zich nog moeten door ontwikkelen. Over het algemeen vinden de meeste vrouwen het tweede trimester gemakkelijker dan het eerste. Je merkt misschien dat symptomen zoals misselijkheid en vermoeidheid verdwijnen maar er gebeuren nu andere meer opvallende veranderingen in je lichaam. Je buik zal uitzetten omdat  de baby blijft groeien. En voordat dit trimester voorbij is, zult u voelen dat uw baby begint te bewegen!
Terwijl je lichaam verandert, om ruimte te maken voor je opgroeiende baby, kunnen zich de volgende symptomen zich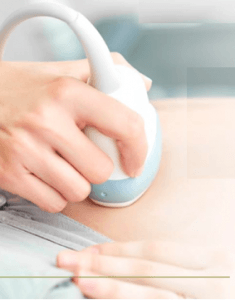 ontwikkelen:
Lichaamspijn, zoals rug-, buik-, lies- of dijpijn
Striae op uw buik, borsten, dijen of billen
Verdonkering van de huid rond uw tepels
Een lijn op de huid van navel tot schaamhaar
Een zwangerschapsmasker; dat is extra pigmentontwikkeling, meestal over de wangen, het voorhoofd, de neus of de bovenlip of hals
Gevoelloze of tintelende handen, carpaal tunnelsyndroom genoemd
Jeuk op de buik, handpalmen en voetzolen.
Zwelling van de enkels, vingers en gezicht.
Het derde trimester

Tijdens de derde fase van de zwangerschap groeit de baby ongeveer 14 cm, het gewicht wordt verviervoudigd. Het zal ongeveer 3400 gram zijn. Aan het begin van deze fase kan de baby zijn ogen openen en kan hij ook knipperen.
Het derde trimester is het laatste gedeelte van de zwangerschap. Fysieke effecten zullen een recordhoogte bereiken, aangezien zowel de vrouw als het lichaam van de vrouw zich voorbereiden op de geboorte. Sommige van dezelfde ongemakken die u in uw tweede trimester had, zullen doorgaan. Bovendien vinden veel vrouwen ademhaling moeilijk en merken ze dat ze nog vaker naar het toilet moeten. Dit komt omdat de baby groter wordt en het meer druk uitoefent op je organen.
Er zijn wimpers gevormd en de baby kan zijn ogen openen; het zenuwstelsel is sterk genoeg om zowel de lichaamstemperatuur als ook de ritmische ademhaling te regelen. Alle organen zoals de nieren en de lever zijn volledig ontwikkeld aan het einde van de derde fase. Het kraakbeen verandert in bot en de schedel bestaat uit losse platen. Deze losse platen kunnen tijdens bevalling over elkaar schuiven. Aan het einde van de derde fase en dus ook de zwangerschap zal de baby een ​​comfortabele ligpositie innemen. Wanneer de 37 weken voorbij zijn, is de baby 'klaar om te gaan'. De uitgerekende datum geeft een indicatie wanneer je baby komt, maar slechts 5% bevalt daadwerkelijk op deze datum. Na 37 weken is je baby voldragen en als er geen complicaties zijn mag je vanaf dan bevallen, echter het kan ook zo zijn dat je baby gewoon bij je wilt blijven. Is je baby er na 42 weken zwangerschap nog niet, dan zal de bevalling worden ingeleid.
Een aantal lichaamsveranderingen die in het derde trimester kunnen voorkomen zijn:
Bekkeninstabiliteit
Spataderen
Kortademigheid
Brandend maagzuur
Zwelling van de enkels, vingers en gezicht.
Aambeien
Zachte borsten, die een waterige voormelk kunnen lekken die colostrum wordt genoemd (kuh-LOSS-struhm)
Uw navel kan uitsteken
Moeite met slapen
De baby beweegt zich lager in uw buik
Weeën, echte weeën of oefen weeën
Naarmate je de uitgerekende datum nadert wordt je baarmoederhals dunner en zachter (weggooien genoemd). Dit is een normaal, natuurlijk proces dat helpt het geboortekanaal (vagina) te openen tijdens het geboorteproces. Je verloskundige zal je voortgang controleren. Je borsten kunnen voller en zwaarder aanvoelen om je voor te bereiden op borstvoeding. Eindelijk kunt u Braxton Hicks-weeën, dat zijn oefenweeën, op elk moment tijdens het derde trimester voelen. In tegenstelling tot echte weeën, kunnen deze onregelmatige, milde aanspanningen van de baarmoeder verdwijnen als je gewoon rondloopt. Maar als je niet zeker weet wat je ervaart, bel dan Birth Verloskundigen in Zwolle Stadshagen.
Over Birth Verloskundigen
Ben jij in blijde verwachting van jullie (eerste) kindje en woonachtig in Zwolle of omgeving? Dan ben je van harte welkom bij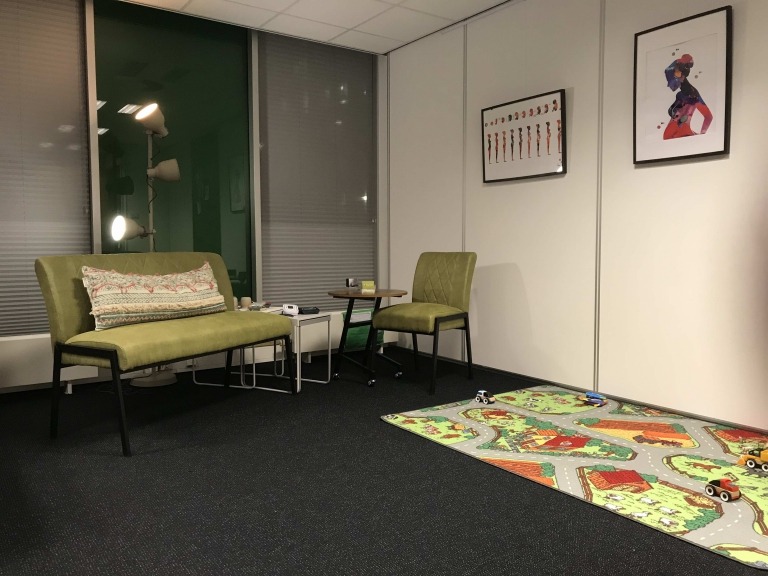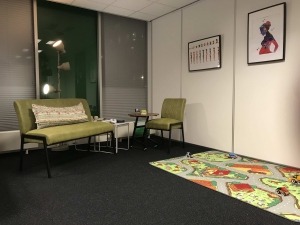 Birth Verloskundigen in Kampen en Stadshagen Zwolle! Verloskundigenpraktijk Birth is een persoonlijke en kleinschalige praktijk waar jij en je partner terecht kunnen voor alles rondom een zwangerschap. Zowel voor, tijdens als na de zwangerschap kun je bij ons in de praktijk terecht voor hulp, advies en begeleiding.
Wij bieden kleinschalige autonome verloskundige zorg in Stadshagen, Zwolle en omgeving. Wij begeleiden vrouwen en hun partners bij hun kinderwens, in de zwangerschap, tijdens de baring en in het kraambed. Kortom, Birth Verloskundigen is een verloskundigenpraktijk in Stadshagen Zwolle waar we voor jou klaar staan met passende zorg.


https://birth-verloskundigen.nl/wp-content/uploads/2020/02/Verloskundige-stadshagen.png
537
1052
tewariejenny
https://birth-verloskundigen.nl/wp-content/uploads/2018/06/birth-wit-300x123.png
tewariejenny
2020-02-10 09:12:13
2022-04-01 13:31:29
Drie fasen van de zwangerschap | Birth Verloskundigen Stadshagen